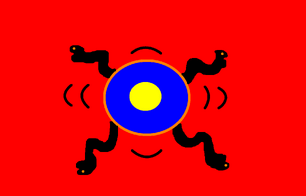 Akkérian people get very angry when people call their nation Akker. IT'S AKKÉR, WITH AN É. LEARN HOW TO USE IT.
History
To be added.
Goldenrebel25
Main Page
Nations
Vordalkien •

Valgond •
Galloth •
Sayid Caliphate •

Cult of Samalar •
Caravor •
The Melville Horde •

Derdor •

Krynki • Tyberny •

Akkér •

Bargow
Series

Alternate Future of Europe •

Alternate History of Europe
Misc.
The Time Mutants •
Corva (language) •
Vordalkien: Stats Map Game 2.0 •

The War of Annihilation • What if there was no Goldenrebel25?
Ad blocker interference detected!
Wikia is a free-to-use site that makes money from advertising. We have a modified experience for viewers using ad blockers

Wikia is not accessible if you've made further modifications. Remove the custom ad blocker rule(s) and the page will load as expected.