This is now an Inactive Map Game.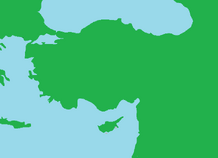 Anatolia 300BC
Dianbourg Adds 10.000.0(60.000.0 population to make it grow on population).
Yamnu makes 50000 forces and expands a bit.
Trebizond Expands with only 50,000,00 forces still remaining.
Sora adds 10,000 force to his power.
Sandkage&Minoa Grows Population by 10.000.0 making him 60.000.0 population.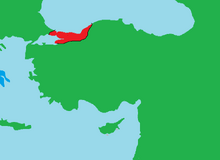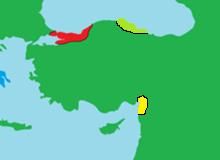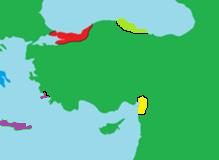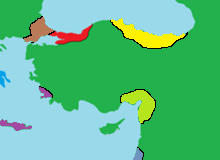 Anatolia 250BC
Dianbourg Makes a Strong Navy and Becomes a Major Power Along with Yamnu.
Yamnu expands again and makes navy and army.

Miracium Declares Indepedence

Miracium trains 20.000.0 soldiers
Trebizond grows population by 10.000.0 becoming 60.000.0
Sora adds 30,000 force to his power

Sandkage&Minoa is now in Alliance with Miracium.

Sandkage&Minoa gets the Cyprus Island.
Anatolia 200BC
Dianbourg lands on Miracium and they have a Coalation againts Yamnu.
Ad blocker interference detected!
Wikia is a free-to-use site that makes money from advertising. We have a modified experience for viewers using ad blockers

Wikia is not accessible if you've made further modifications. Remove the custom ad blocker rule(s) and the page will load as expected.