Awesomapper's real name is Corne Keetels, And he lives in city of 'S Hertogenbosch, Noord-Brabant, Netherlands.
Life (Wrote this myself do not edit)
There happened a lot of sad things in my life that im not going to put down here, but there also happened some fun stuff, that's what I write down here.
Birth
I was born on 30th of may, 2001 in S'hertogenbosch.
Personality
-Will be added in later-
Nations
Awesomapper created multiple nation, Dezeracium is his ON, but he considers the other ones just as important. Here are all the nations and flags:
Dezeracium (ON)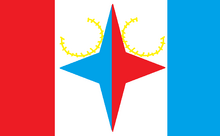 Dezeracium Does currently not exist in the main Series, so there's no map of it.
.
.
.
Midsurea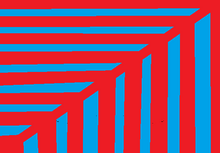 -Will be added in later-
.
.
.
.
Ruadin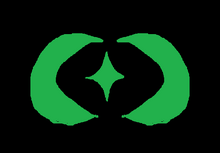 -will be added in later-
.
.
.
.
Jerusalem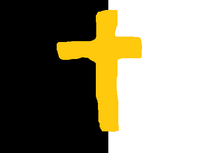 - will be added in later-
.
.
.
.
Mapping
-Will be added in later-
Series:
Alternate future of Europe Season 1 (11 Episodes) (FINISHED)
Alternate Future Of Europe S2 (4 Episodes)
Alternate Wars (1 Episode)
Countries:
These are the top 10 countries my videos get watched in:
U.S.A.
Lithuania
The Netherlands
Greece
Russia
Hungary
The U.K.
Italy
Finland
Germany
Current Avatar
The flag of Denfea made by diamondist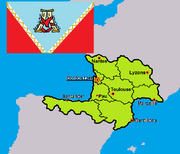 Political Spectrum
I don't believe that you can put a dot in a spectrum so say where you stand, since the spectrum itself is different for everyone. I am Liberal, I believe everyone is a individual, and should be treated that way. everyone can decide what it wants, And that is should not be limited by the government. I Also believe that the poor and the rich should be treated different, that the poor should be helped more, and that the rich could give some more away.
Trivia
Awesomapper does not have one ON, he has created quite some Nation, but they arent very important
Quotes
-Everyone is someone, even the ones that don't think the same as you-
-Cheese is love, Cheese is life-
-Humans cannot be categorized, since everyone thinks a lot differenly-
-Without friends you will die sad and lonely, so make friends!-
Relations
99Batran
Got me into mapping (+50)
Great Videos (+10)
Subscribed (+10)
+70 (Awesome, dude)
MrAmericanMapper
Nice Person (+10)
Active mapper (+10)
Subscribed (+10)
Subscribed to me (+10)
Asked me for tips (+5)
Has good ideas (+5)
Best Friend On Wiki (+35)
+85 (Buds and best friend on wiki!)
Diamondist
Made my current avatar (+20)
Active mapper (+10)
+30 (Friendly)
Olimario
Seems Nice (+10)
Active Mapper (+10)
Used Denfea in his series (+10)
Leader of the future of Mapperdonia map game (+5)
+35 (Frendlier)
MOAP
MOAP BIG (+5)
Subbed to me (OMFG) (+20)
Awesome Videos (+10)
+35 (Cool)
Ad blocker interference detected!
Wikia is a free-to-use site that makes money from advertising. We have a modified experience for viewers using ad blockers

Wikia is not accessible if you've made further modifications. Remove the custom ad blocker rule(s) and the page will load as expected.