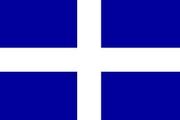 The Greek States were some small Monarchies in Southern Greece,Asia minor and Chalkidiki.Those states also named Helllas/Greece/Ellada,emerged after the economical Collapse of Byzantium.They all are Greek states and not foreign.
Alliances
During the 1st European War for Controll,Greece was a member of the South European Peace Keeping Alliance,also Known As S.E.PE.KA,with Serbatijja,Romania and Crete.Although weak,the Greeks managed to push forward through Romanian land and conquer Ukraine,Crimea and as far as Volgogrand.
During the 2nd European War for Control,Greece was again aa member of S.E.PE.KA.Stronger,the Greeks managed to conquer the Asia Minor Greek States that was with the White Russian Union Side,or W.R.U.
During the 3rd European War for control,and the final,in the 1st season,the Greek states were under attack by Arab Forces,they managed to Hold the forces in Athens and give time to WhiteRussia to kill the Arab Military Union or A.MI.U.
Military
The Greek states had:
390 F-16 Falcon Airplanes
900 Submarines
450 Warships
2 Carriers (Gift from Serbatijja)
And 130 Assault Apache Helicopters.
Write the second section of your page here.
Ad blocker interference detected!
Wikia is a free-to-use site that makes money from advertising. We have a modified experience for viewers using ad blockers

Wikia is not accessible if you've made further modifications. Remove the custom ad blocker rule(s) and the page will load as expected.