This article has multiple issues. Such issues are:

This article has grammar issues. ()
()

Help TheFutureOfEuropes Wiki by fixing these issues. ()
02:58

FOE Season 2 Episode 4 Tigria's tricks
(Kranin is a semi-constitutional monarchy)
Kranin Born
Kranin as born later in 
FOE Season 2 Episode 4 Tigria's
Tricks
Later that the blues lost the war kranin as get it
Space in Romania and still neutral and prosperous buidling an strong army.
Kranin's Alternate flag and Family Arms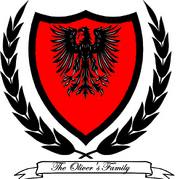 Ad blocker interference detected!
Wikia is a free-to-use site that makes money from advertising. We have a modified experience for viewers using ad blockers

Wikia is not accessible if you've made further modifications. Remove the custom ad blocker rule(s) and the page will load as expected.