| | |
| --- | --- |
| | This article is egocentric. Please improve it by converting the article to a third-person perspective. (July 2015) |
This article has multiple issues. Such issues are:

This article or section has poor grammar due to the author hailing from a foreign country. () ()
This article or section has poor spelling due to the author hailing from a foreign country. () ()

Help TheFutureOfEuropes Wiki by fixing these issues. (July 2015)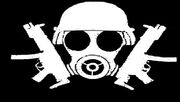 The Begin
I was born and (still) live in Brazil Since i live here i don't ever had  seen an Brazillian youtuber playing Strategy Games Or Mapping. Only Doing What Brazillians Players Do... Being An HU3 HU3 HU3 HU3...
Inspirations And Help
All Started In Someday in December of 2013 When I Founded Drexmapper Channel, that was the first Mapping Channel i had ever see later i searched more further The So Love Series Called Future Of Europe Then I Found Zukas Ravatarius, GanDaiMe, GoldenRebel,Zephyrus Mapping,Danijel Radosav And Many Others.
Mappers That I Personally Say As Friends(If You Not in The List I Neutral To You)
Drexmapper= 150 He's First Mapper Channel I Found So......... He's Freaking Awesome!
GandDaiMe= He's The Second Youtube Channel That I See. His Videos Are Very Good! 89
GoldenRebel= He Do Videos Often Like Much Mappers As well He Helped Me Very Much 100
Zukas Ravatarius= Man Really Thank You So Much For Doing That Tutorial Video You're Freaking Awesome 140
Danijel Radosav= He Helped Me Ans Supported Me A lot And Let I Put His Official Nation In My Series (Byzanterism) 140
Zephyrus Mapper=He Helped And Supported Me A lot 80
That's All For Now!
Warning = Sorry if I'm A Little Sadistic.