| | |
| --- | --- |
| | This article may require clean up to meet TheFutureOfEuropes Wiki's standards. Relevant discussion may be found on the talk page. This article has irrelevant memes and non-memes that may need cleanup. (April 2016) |

These are widespread popular memes and jokes that are known throughout the community.
Jabrilspeak
Tons of mappers involuntarily speak his language, see Jabrilian. Also, on youtube, some mappers use Jabril's style of mapping as a joke in their videos. Examples are Ethanconquistador's 600 subscriber special and Goldenrebel25's 300 subscriber special.
U r a big fagit
Started by Mind who called Nick HD a "big fagit" in broken Internet-speak. The meme became more popular after Nick featured the comment in a Q&A video and responded to it.
Sock Monster
See
Sock Monster
.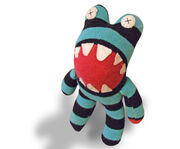 Tacos
Inspired by Disturbedfan1100 in July 2014. Disturbedfan sometimes turns into taco tangle when he is hungry for tacos. Other times he usually sells tacos, burritos, nachos and other merchandise across the wiki as a Mexican cook.
Moap BIG
MrOwnerandPwner is commonly depicted as a HUGE character in mapperball comics
Still no Sinpan
Popularized over the years by the lack of Sinpan, this meme tries to find Sinpan. Still no Sinpan! Where is Sinpan? Nowhere; there is still no Sinpan. SINPAN SINPAN SINPAN.
Lemonballs
See lemonballs. Based from FoEBalls, any goner portrayed in a mapperball comic should have little extensions on their sides to look like a lemon. This shows that they are a goner and is called lemon balls. It was invented by Inf4mous Derphog when he posted a Trioball as a Lemonball. It eventually got a lot of popularity!
Zephyrus.exe
From Zukas's Zephyrus.exe video, where Zukas recorded Zephyrus making weird sounds (closer way to put it in written form is MMMM). Some mappers, especially Skype mappers, use this meme. 
It is also a Meme within' a meme. A video: EthanConquistador.exe, made by 99batran, came before it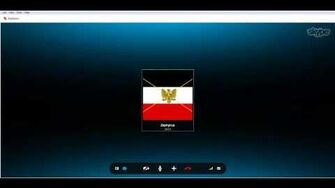 Candidates for Denletion
Started by Monsoonjr in early 2015 when he made the Denlete template. The template contains the Candidates for denletion category. Soon, mappers started adding this category as a joke to unwanted pages that needed to be deleted.
Le first
An ongoing joke started in the Monsoonjr's minecraft server page where someone would day "Le first" even went not the first commenter. Based from the "First" meme, commonly seen on YouTube.
Chat = ded
A meme started by Monsoonjr99 around February-March 2015. He has been saying "chat = ded" in chat almost every time he's in chat while it's dead. Soon, "ded" has been used across the wiki to refer to anything that's dead.
Because Empire
A meme started by Ironhand21 when he created the because empire picture that got very popular for some reason, usually used when someone says why
No one cares ~ Lolistan
A usual Saying that Lolistan says to a Lot of things that Pop up and No one cares about.
I will always love you
During a scene in Episode 10 of Freezepond's Countryballs in Space series, Estonia with a Nordic Cross flag flew towards Finland in slow motion while playing a heavily pitch-shifted version "I Will Always Love You" by Whitney Houston. Several days later, a minute long video was released that played the same scene but for longer. For several weeks after the video's release, it became a running joke on MonsoonJRs Minecraft server and occasionally is mentioned in Mapperdonian chats.
Scotland Forever
A very loud and distorted audio clip of Scotland's national anthem used in an April Fools special made by FedexYT quickly became a running joke and is typically referenced by saying "SCOTLAND FOREVER" every time something related to Scottish independence is mentioned.
stfu Irish
"stfu Irish" is a quote from an April Fools special made by Finn Mapper. After a nation based on the British singer Adele said "hello", the Azer-Armeni Empire said "stfu Irish", intentionally mixing up Ireland and Great Britain. The phrase is commonly said in Mapperdonian Skype chats as an alternative to "shut up" and is sometimes said completely out of context. Other variations can be "shut up Irish" or the intentionally misspelled "stuf Irish."
seyx.
Intentional misspelling of "sexy." Originally said by Finn Mapper in a small chatroom, the term quickly spread through several Skype chats and is still commonly said when something sexually suggestive or otherwise attractive is shown.