Mappervision Song Contest XXII
Make Mappervision Great Again!
Dates
Confirming date
05/29/2017
Voting starting date
06/08/2017 15:00 GMT
Voting ending date
06/29/2017 00:00 GMT
Host
Venue
ATCC Arena, Tunis, Qysid
Presenter(s)
Farajallah Rehman

Malak Hussain

Host broadcaster
TVQ, Qysid
Opening act
Francesco Gabbani - Occidentali's Karma
Interval act
Francesco Gabbani - Amen
Participants
Number of entries
TBA
Vote
Voting system
Each nation awards 12, 10, 8–1 points to their 10 favourite songs
Mappervision Song Contest
◄ XXI XXIII ►
The Mappervision Song Contest XXII was the twenty-second annual edition of the Mappervision Song Contest. It is based on Eurovision but with alternate countries (nations) in Mapperdonia.
It takes place in Qysid following the nation's victory at the April 2017 edition with Francesco Gabbani performing Occidentali's Karma. This is second time Qysid hosts the Mappervision Song Contest.
Stop Voting!
Here's a great example
of confirming comment:

Nation: Example
Artist - Song
Link: www.youtube.com/example
Host City: Example City
Slogan: This is Example!
But:
You can't use a song that has been used in previous editions (List of used songs)
You can't leave this edition after voting begins
You need to vote, otherwise you'll get banned for one edition
Location
Three venues sent a bid for hosting the contest. And these venues were Madiq Arena in Yichirka, ATCC Arena in Tunis and Huotsh Arena in Benghazi.
The national broadcaster of Qysid, TVQ, announced that ATCC Arena in Tunis would be the host venue for the 22nd Mappervision Song Contest.
Capacity of ATCC Arena is 70,000.
Key   

   Host venue
City
Venue
Capacity
Notes
Yichirka
Madiq Arena
45,000
Hosted Mappervision Song Contest XII,

hosted National Final.

Tunis
ATCC
70,000
Stadium with roof added.
Benghazi
Huotsh Arena
30,000
Participants (43)
Running order and recap videos
Recap videos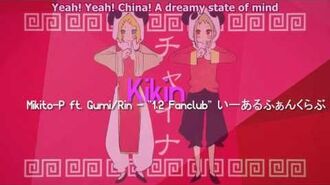 Running order
Made with Random.org
Gotlanhamn
Great Inca
Swedish Canada
Kysia
ABSA Germany
Qysid
Valkyria Conf
Ronschdilatia
Thristarnia
Antaolia
Szabilon
Kurwalands
Savonia
Brabrantum
Kikin
Orecolnia
Ostmarken
Avelly
Neo Prussia
Dashia
Dorsendo
Ulaidh
Zappadonia
Ukane
Vandaysia
Romanian Empire
Snaeland
Caribbean Federation
Yadranskia
Ether
Smernica
Katkaris
Monteregis
Harinia
Baltorus
Pennsyljersaware
Arkmarken
Scotland-Ireland
Western Republic
Socialist Berber Republic
Findrake
Empire Malaya
Gaystan
Results
Click here to see final voting!
01. Harinia 133
02. Arkmarken 112
03. Great Inca 96
04. Gotlanhamn 93
05. Qysid 93
06. Valkyria Confederation 84
07. Gaystan 78
08. Kurwalands 77
09.Ronschdilatia 77
10. Orecolnia 76
11. Zappadonia 75
12. Neo Prussia 71
13. Monteregis 70
14. Vandaysia 64
15. Scotland-Ireland 60
16. Western Republic 56
17. Ether 53
18. Brabrantium 50
19. Ulaidh 48
20. Pennsyljeraware 46
21. Kysia 46
22. Thristarnia 46
23. Caribbean Federation 45
24. Katkaris 44
25. Kikin 40
26. Smernica 40
27. Anatolia 36
28. Dashia 35
29. Baltorus 34
30. Savonia 32
31. Ukane 30
32. Dorsendo 29
33. Szabilon 29
34. Swedish Canada 27
35. Socialist Berber Republic 24
36. Avelly 23
37. Empire Malaya 15
38. Findrake 15
39. ABSA Germany 12
40. Ostmarken 12
41. Snæland 11
42. Romanian Empire 7
43. Yadranskia 2