MappingPez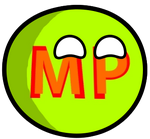 Years active 2014-present
Channel
Link
MappingPez
is an American
Mapper
. MappingPez is one of the most known Mappers due to his involvement in the
Trapped on Neterra series
, and affairs in the Wikia. He rose to fame when he was promoted to Chat Moderator, and started to make contributions to many Namespaces.
MappingPez has then succeeded to try to improve the Wikia, and try to create more realistic dialects for Mapping. In September 2014, he started to produce FoEmotes, and created Future Of Strips in October 2014, the first comic strip in Mapperdonia. In January 2015, he started the MonthPages along with Monsoonjr99, to try to improve recording history of Mapperdonia.
He has been regarded by many Users, such as SunnyKhan688, Mindria, and Mapmaker024, as a famous Mapper. Gaining support from Mappers from FoEmotes and Future of Strips, he then got enough attention to become a Chat moderator. In December 2014, he was promoted to a Chat moderator by Batran99 because of popularity.
MappingPez has won no contests yet, but he was a judge in the Second Mapper Tournament, being chosen for this by IonMapping.
Mapping
In 2013, MappingPez found MrOwnerandPwner's videos, and watched them. However, he forgot about Mapping until early 2014, when he rediscovered Mapping and started to make slides. However, he discontinued his slides in March 2014 due to it being hard work. However, he returned in June 2014 and published his first video. It became a success, but had to be taken down due to issues. It was reuploaded in July 2014 along with the second episode of the series.
Wikia
In late July 2014, MappingPez discovered the Wikia, however he didn't have time to explore it. But, in August 2014, he finally had the courage to go on the Wikia. He made his page, and was greeted by several Users, like Thumboy and Zukasratavarius.
Late 2014
Early-Mid 2015
Late 2015
During this time, MappingPez fell into controversy with several people when "Mapperdonian Fanfictions" became popular. He was a participant in making several stories, some sexual, and some unfinished that involved several mappers such as AenMaps, TL Mapping, ShiningOrange, Graznorteas 'The G', and others. He was criticized by KommunistKoala and NTR Mapping for doing so, as some of the fanfictions involved them.
Early 2016
Late 2016
2017
2018
Episodes made
Europe 2.0
The Split
History of Maperaia
Wars Around the World