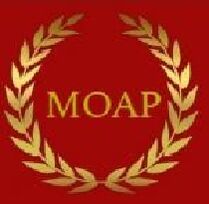 MrOwnerandPwner, by the grace of god, Emperor and Autocrat of all the Russias, is a mapper on YouTube, who was inspired by MervueMeringue's epic HoE series, he has been mapping for over a year now, and has a remarkable amount of subscribers. here is the link to the channel: 
https://www.youtube.com/user/MrOwnerandPwner?feature=watch
Subscriber Milestones
1: October 2012
5: December 2012
10: January 2013
20: January 2013
30: February 2013
50: April 2013
75: May 2013
100: June 2013
150: September 2013
200: October 2013
300: December 2013
500: February 2014
750: April 2014
1000: May 2014
1250: June 2014
1500:July 2014
1750: August 2014
2000: September 2014
3000: December 2014
As of November 23, 2016, MOaP has 6,320 subscribers.
Quotes
"Mapping is a dangerous and unpredictable community. We mappers have a strong habit to act like the countries we animate." - MrOwnerandPwner
"In its damaging effect, Counter-Terrorism is of equal or greater threat to the West than Terrorism itself." - MrOwnerandPwner
"To lie is to convince, to convince is to rule." - MrOwnerandPwner
"Greed cannot be tamed, cured, or resolved. Because you cannot affect human ambition." - MrOwnerandPwner
"Money is what modern politics revolves around. This is not a good thing." - MrOwnerandPwner
List of nations created by MrOwnerandPwner
In Chronological order: (127 total (technically))
Kurdistan
Baltic Union
Saharia
Ottomania
Fezzan
Afura
Al Caaj
Jerusalem
Sicillia
Laghouat
Cyrenaica
M'sila-Biskra
Fertilla
Kyivora
Kola
Siberia
Bordeaux
Scindonian Empire
Mamarica
Morocco-Algeria
Yorkshire
Galicia
Navarra
Oslo
Rennes
Barcelona
Denmark-Belgium
Madrid
Gibraltar
Faroe
Almeria
Scindonia
Nile
Paris
Crete
Sicily
Appenninica
Vonse
Lietuva (NOTE: Lithuania in Lithuanian, added as a joke.)
Tataria
North Greece
South Greece
Sileisia
Berlin
Sachsen
United Provinces of Azerbaijan (U.P.A)
Caspia
Khazarin
Asturias
Shammar
Lezhe
Burgundy
Hijaz (Maybe)
Kattolingrad
Federation of Manitoba
North Anglia
Scindon
North North Africa
South North Africa
Barcelona
First Duchy of Morocco
Second Duchy of Morocco
Dublin
Plymouth
West Scottish Empire
East Scottish Empire
Central Scottish Empire
Bridlington
1st-27th Dynasties of Ingentium
People's Republic of Western Sahara (P.R.W.S)
Sardiniace
Rhineriech-Poland
Zurichey
Kalmara
Estapp
Attograd
Kalingrad
Petrograd
Papal Italy (NOT Papal States)
Duchy of Budapest
Novo
Miracium-Rum
Holy Russian Kingdom (HRK)
Zhen Dynasty
Western Zhen
Eastern Zhen
Feudal Provinces of Caucasia
Sultanate of Neo-Carthage
Urvantine
Dalatrovakia
Lide
Cresentia
Mesopatamia
Mesopotamian Caliphate
El Giza
Otturkish Kingdom
Actalia
Rohidian Empire
NOTE: The fact that it says; "Created by MrOwnerandPwner" Only means that I used them as nations that don't exist. Some are names of provinces and cities that are real, but not Countries (I think, I don't know everything).
Names in italics aren't in the series yet, but will be.
Political Ideology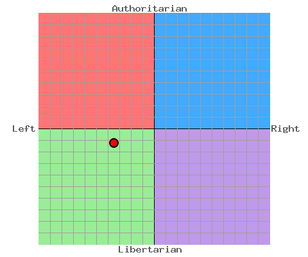 According to the picture on the right, MOAP is a Socialist Libertarian.He tends to argue with those who have extreme Authoritarian and/or extreme left/right views.He believes that while most basic human rights must be defended, some that are not helpful should be comprimised. Corperatism and Monopoly markes are examples of this.
He also believes that the class division should be brought closer, stopping the 
rich generating undeserved fortunes, and helping the poor find jobs and make a living.
Ad blocker interference detected!
Wikia is a free-to-use site that makes money from advertising. We have a modified experience for viewers using ad blockers

Wikia is not accessible if you've made further modifications. Remove the custom ad blocker rule(s) and the page will load as expected.