A young, avid mapper wasting time on You Tube. Enthusiastic Asian and euphoric gamer. Give me a high-five and let's have fun!
Here's his channel: NoonLock
Life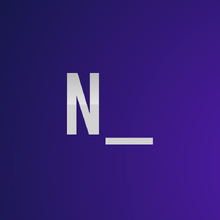 NoonLock is a American born on April 22nd, in the United States. He initially lived in Virginia before settling down in New Jersey. He is an honor student at his school, while he is an active in student council and swimming. One of his many hobbies is playing games and of course, mapping.
YouTube Career:
His YouTube career began after viewing MervueMeringue's "History of Europe" series. Inspired by the likes of 99batran, TheJarJar99, EthanConquistador, MapAnimator, MrOwnerandPwner, and others, he released a Future of Europe test video on October 25th, 2012. His first episode came on December 8th, 2012, with his followup coming on the 22nd of the same month. A few months later, on April 20, 2013, NoonLock released his Map History video on the Battle of France.
In the months following NoonLock's last mapping episode, the channel became inactive - as NoonLock focused more on his personal life.
The Future of Europe Reboot:
In August of 2014, NoonLock began work on a new Future of Europe series. Season 1 will consist of 9 Episodes.  
Personality:
NoonLock is a modest yet witty person towards others. He is kind, brazen, witty, intelligent, clever, and fun guy.
Future of Europe Season 1
| | | | |
| --- | --- | --- | --- |
| E# | Title  | Release Date: | Link: |
| E1  | Defiance | September 28th | |
| E2 | Rising Tides | October 31st | E2 |
| E3 | Divide and Conquer | November 28th | |
| E4 | Total War | December 23rd | |
| E5 | Survival of the Fittest | January 23rd | |
| E6 | Respawn n' Reload | February 14th | |
| E7 | [WIP] | March 6th | |
| E8 | [WIP] | March 27th | |
| E9 | [WIP] | April 24th | |
| E10 | [WIP] | May 22nd | |
F.A.Q.
Q: What is you real name?
A: C.G.P.
Likes & Hates
Likes:
Asia
History
Gaming
Summer
Films
Music
Anime
Hates:
Age restrictions & Terms and Conditions
People who force ideologies on other people
The Flu / Cold
Quotes
"Quotes are overrated" -NoonLock about hypocrisy
"Even the most normal of desires can result in dissatisfaction" -NoonLock about the futility of desire
"Even the largest of events can be caused by the most irrelevant of things." -NoonLock about irrelevance
"History in a nutshell: Problem, Reaction, Solution" -NoonLock about history
"Information is divided by people, not facts." -NoonLock about information
"Things don't change. People do." -NoonLock about people
Beliefs and Ideologies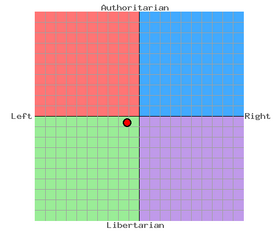 NoonLock believes that people should be entitled to their beliefs, whether religious, political, or personal. Likewise, he upholds the principle that one must not immediately jump to conclusions, instead viewing the entire picture first.
NoonLock is a moderate leftist and libertarian, although this is completely inaccurate. He thinks that politics are boring and stupid, often influenced by people who often run their country in a free-for-all, alongside their fellow government members. Similarly, he doesn't fully support companies; instead supporting a fair education, healthcare, economy, and media. He proposes a government where the people have the real power. Also, he wants to diminish the divide between rich and poor. Overall, Noon is open to all forms of government ideals and policies - depending on the circumstances.
NoonLock is a Roman Catholic, and respects all religions in most circumstances.
Links
You Tube: http://www.youtube.com/user/NoonLock81
Steam: http://steamcommunity.com/profiles/76561198021050897
Game Center (IOS): "NoonLock"
Playstation (PSN): n/a
Reddit:
Instagram:
Snapchat:
Soundcloud: