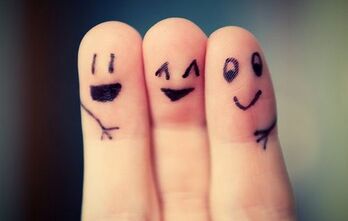 This is the list of pals around the mappers, you may have a good relation to them if you want to pals. You can add yourself and someone if you want.
The crossed ones are former ones.
List
Asdf
Asdf and HnH
Asdf and Thunder Mapping
Asdf and KKAP
Asdf and SunnyKhan
Asdf and Mapmaker
Asdf and TLMapping
Asdf and VoidViper
Asdf and Flaming
Asdf and KML
Asdf and Olimario
Asdf and Ceplio
Asdf and MrAmericanMapper
Asdf and Hackstink
Asdf and Mat
Asdf and Nano
Asdf and Aen
more that asdf has forgot
Many mixed ppl
Chris Mapping and Bob's Mapping
TL Mapping and VoidViper
TL Mapping and Thunder Mapping
Kolonel heart and Philipp mapping
ArceusFan2013 (Arcy) and 99Batran (broke when 99batran banned Arcy in the wiki)
SunnyKhan688 and MrAmericanMapper
Danijel and Zephyrus (maybe broken?)
Happy and Philipp Mapping
Ironhand21 and Philipp Mapping
Ecpatter and Kolonel Heart
Many mixed ppl 2
99Batran and MrOwnerandPwner
Ironhand21 and Mapmaker023
Mapper Freaker and Mapmaker023, Moar Soap...
Percy and Mapmaker023
Olimaro849 and Mapmaker023
MrAmerican Mapper and Mapmaker023
SunnyKhan688 and Mapmaker023
MappingPez and Mapmaker023
MappingPez and MrAmericanMapper
Tomemapping and Triumhmapper
IonMapping and MrTaylordw
99batran and Princess Candy
Philipp Mapping and Lisastr
DisturbedFan and Mapper Freaker
Percy, Empror
EmprorCheesecakes and Drex
EmprorCheesecakes and Zukas
EmprorCheesecakes and Mind
EmprorCheesecakes and Percy
EmprorCheesecakes and Freaker
EmprorCheesecakes and Nick HD
Nick HD, MrTaylor, Mich56
Nick HD and EmprorCheesecakes
Nick HD and Percy
Nick HD and Asdf
Nick HD and Ion
Nick HD and Sakhs
Mich56 wikia and Thunder Mapping
Mich56 wikia and SunnyKhan688
Thunder, Izzoboetam
Thunder Mapping and SunnyKhan688
Thunder Mapping and Polandball421
Thunder Mapping and MrAmericanMapper
Thunder Mapping and Thumboy
Thunder Mapping and Izzoboetam
Thunder Mapping and ThePheonixMapper
Thunder Mapping and ReDirect Mapping
Thunder Mapping and Ion Mapping
Thunder Mapping and TL Mapping
Thunder Mapping and Kebab Master Lel
Thunder Mapping and Java Sea
Thunder Mapping and Mapmaker024
Thunder Mapping and Asdf Mapping
Thunder Mapping and Devin HD Mapping
Thunder Mapping and CanadianMapper9999
Thunder and Cepilo Ceplio
Izzoboetam and Fedex Mapper
Izzoboetam and Flaming Spaghetti Monster
Izzoboetam and Olimario948
FSM, Finn, Mindria
Flaming Spaghetti Monster and Fedex Mapper
Flaming Spaghetti Monster and 0EridanAmpora0
Flaming Spaghetti Monster and Java Sea
Flaming Spaghetti Monster and Thelolistan
Flaming Spaghetti Monster and ThatMapperGuy
Flaming Spaghetti Monster and EthanKoenigsberg
Flaming Spaghetti Monster and Pisiu369
Finn Mapper and Neonia Mapping
Finn Mapper and OrangeEmpire
Finn Mapper and Kebab
Mindria and Neonia Mapping
Sunny, Kebab and Fedex
Sunnykhan688 and Neonia Mapping
Kebab and Sunny
Kebab and Mich
Kebab and Java?
Fedex Mapper and 99batran
Kebab and Finn
Kebab and Mind?
Kebab and Miguel
Kebab and FSM
Kebab and Thunder
Kebab and Evergreen
Kebab and Fedex
Kebab and Tacosia
Kebab and Izz0
Evergreen & João
Evergreen and TL
Evergreen and Olimario849
Evergreen and Izzoboetam
Evergreen and Fedex (it's a love-hate relationship)
Evergreen and Kebab
Evergreen and Miguel
Evergreen and Java
Evergreen and Mind
Evergreen and TL
João and Drex
João and Fedex
João and FSM
João and Kebab
João and Mapmaker
Orange Empire, Devin,KKAP
OrangeEmpire and Neonia Mapping
OrangeEmpire and Finn Mapper
OrangeEmpire and SunnyKhan688
OrangeEmpire and The Italian Mapper Andrew ?
OrangeEmpire and AleTotalDrama ?
Devin HD Mapping and Zenoman Knows
KKAP and Aen
KKAP and TL Mapping
KKAP and GenericAP (lolwuyt)
Ceplio, Eric4e
Ceplio and ASDF
Ceplio and SunnyKhan688
Ceplio and IonMapping
Ceplio and MrOwnerandPwner
Ceplio and LennyGeorge
Ceplio and Graznorteas
Ceplio and Monsoonjr
Ceplio and Zephyrus
Ceplio and Elliran
Ceplio and Finn Mapper
Ceplio and HappynHungry
Ceplio and Miguel Hernandez
Ceplio and TNTBobby Mapping
Ceplio and Zukas
Ceplio and Mich56
Ceplio and TheGreenGuy
Ceplio and Deian Salazar
Ceplio and Li Allan
Ceplio and Aendarus Mapping
Ceplio and The Blue Mapper
Ceplio and YoshiFan
Ceplio and Kebab Master Lel
Ceplio and Thunder Mapping
Ceplio and Pillow Mapping
Ceplio and Bob's 'Luca' Mapping
Eric4e and Java Sea
Eric4e and Finn Mapper
Eric4e and TheGreenGuy
Eric4e and OrangeEmpire
NTR
NTR and Graznorteas 'The G'
NTR and Elliran
NTR and EmprorCheeseCakes
NTR and Aendarus
NTR and MrMapperIL
NTR and Omega
Mat
Mat and TL
Mat and KML
Mat and Creator
Mat and Fedex?
Mat and Batran?
Mat and Sunny
Mat and Pillow
Mat and Nano
Mat and Asdf
DCI
DCI and BMG (kek, friendzoned)
DCI and Canadianmapper9999
DCI and Spanish Mapper
DCI and Goombasaurusrex (Drex)
DCI and papafritamapping
DCI and jsteinmann08
DCI and Eric4e (sugar rush bros???)
DCI and AtlantisMapper
Aen <3
Aen <3 and Koala (forever bae)
Aen <3 and Flaming (map bae)
Aen <3 and Ethan (map bae 2)
Aen <3 and Star (map bae 3)
Aen <3 and Soaring (map bae 4)
Aen <3 and Asdf (uncategorised bae)
Aen <3 and Graz (A-bae / fictional dad)
Aen <3 and Finn (Finnish bae)
Aen <3 and Ion (goodbye forever bae)
Aen <3 and Bat (secret bae)
Aen </3 and Dylan (no-so-bae-any longer bae)
Aen <3 and Celtic (brother-of-not-so-bae-any longer bae)
Aen <3 and Empror (bae-from-london bae)
Aen <3 and LennyGeorge (british bae)
Aen <3 and MrMapperIL (jew bae)
Sercat_Mapper II*II (SercatMapper on this wiki)
SercatMapper and General Andalousian
SercatMapper and Europe Mapping
SercatMapper and Itex2000 Mapping
SercatMapper and Platine Mapper
SercatMapper and Argentinan Nerd
SercatMapper and Lapland Mapping
SercatMapper and Domtes Mapping
SercatMapper and whole Hispanic Mappers Community
SercatMapper and Sergen Mapper
SercatMapper and a lot more
Evuntia
Evuntia and Lukarion
Evuntia and FPÖSupporter
Evuntia and TudorMapping
Evuntia and CJets
Evuntia and TenaciousFalcon
Evuntia and Fireblade
Evuntia and WWMM
Evuntia and ShyGuy
Minnesotan
Minnesotan and CJETS
Minnesotan and ShyGuyMapping
Minnesotan and TudorMapping
Minnesotan and Trio
Minnesotan and Zulthyr
Minnesotan and
Closest Pals (friends in real life)
Goldenrebel25 and Spotty2012
Inf4m0us Derphog and Gorebyss
Philipp Mapping and Sarah Mapping (confirmed)
Monsoonjr99 and Evergreen Mapping (Haven't met in 3 years)
Polandball421 and Tacosia12
MrTaylordw and Passibor
Mapmaker024 and BananaMaps (brothers)
HnH and Nicbill
Neonia Mapping and Albrenna
Sunny and Rongong
Asdf and Libra Snake
Asdf and ExtremeExtra
NTR and NoveSpecta
Evuntia and Lisastr
Evuntia and AlbaTurc
Evuntia and AliezzanVivo
Evuntia and Hero Mapping
Evuntia and Kartal Mapping
Minnesotan and CJets
Minnesotan and Zulthyr
Couples
Finn Mapper

♥

Graznorteas 'The G'
KKAP and Evergreen
Thunder Mapping, SunnyKhan688 and Asdf Mapping
Mat and TL
Families
Elliran, Graznorteas 'The G'
Goldenrebel25, ExplodingPaintbrushProductions, Peadar702
Sexfriends
Zukas Mapping and IonMapping
EmprorCheesecakes and Mindria
Finn Mapper ( ͡° ͜ʖ ͡°) and Mindria ( ͡° ͜ʖ ͡°)
Asdf Mapping And SunnyKhan688
Asdf Mapping and Thunder Mapping
Ceplio and Evergreen (former)
Asdf Mapping and Nick HD Mapping
Asdf and Mat
Other
Flaming Arrow and himself
Friendzoned couples