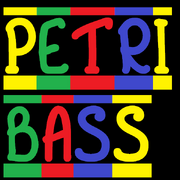 PetriBass (RealStarPie on YouTube) is a mapper on YouTube. He is currently on hiatus until he is able to find software to use for purposes of adding music to the series. Although he has stated there are several options available to him, he has expressed a desire for "better" programs so that he can continue to produce high-quality videos. His name is not to be mentioned, and should be referred to as Petri (formally as PetriBass). Currently having fifty-seven subscribers on YouTube (as of 12/14/2014), he currently produces a variety of amatuer videos. His current video series are as follows: Minecraft Multiplayer (discontinued as an actual series), Minecraft Custom Mapz! (discontinued), Slender: The Eight Pages, Happy Wheels, Unfair Mario (discontinued), Europe's Future, and Amnesia: The Dark Descent. He currently resides in a secret location within the United States.
Personal information
PetriBass is 18 years old. He enjoys playing MineCraft, playing the piano, hiking, rock climbing, tending to the garden, and of course, mapping fictional scenarios. He is a Whovian, a Brony, and a basshead (fan of dubstep).
Mapping
PetriBass had had an interest in mapping for years before he even knew about the mappers on YouTube. He would use Paint and the computer game Civilization IV to edit and manipulate maps and create various scenarios. He dropped this hobby, believing that no one would care for his interests in mapping.
After seeing MervueMeringue's History of Europe series and Batran99's The Future of Europe series, he made the decision to pick up mapping again, and post them on YouTube. His goal was to create a new future of Europe series that was interesting and of high quality, both visually and plot-wise.
Software used
Paint - to edit maps.
(possibly) Adobe Premier Elements 4.0 - to add audio and finalize the video
Current video status
On indefinite hiatus, but will hopefully be producing more videos soon!

Map videos released:
Europe's Future - Pilot Episode - War
Europe's Future - Episode 1 (Part 2) - Greek Civil War
Europe's Future - Episode 2 - Betrayal
Europe's Future - Episode 3 - Italian Collapse
Europe's Future - Episode 4 - Power Play
Europe's Future - Episode 5 Part 1 - The Weakening
Europe's Future - Episode 5 Part 2 - The Fall
Europe's Future - Episode 6 - Penultimate Plan of Action
Progress Photos:
Gallery