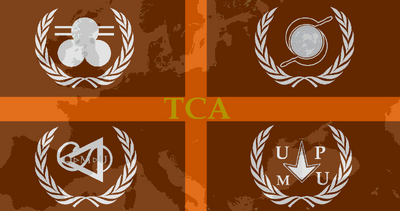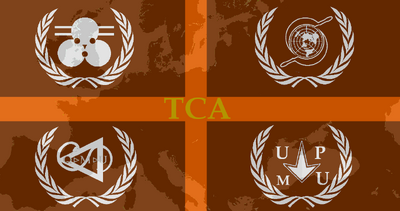 So because of the incident with the GCA, I think that the alliances, because of their crowd growth, should be members of a council where they can discuss about their problems they have with each other or with "outsiders" (non-alliance members) and with the help of our "Switzerlands" (such as DF) find a solution!
The council members can be people that they are elected by the members of their alliances to represent them in the council. If someone is in two or more alliances he/she can be nominee only in one alliance. Every alliance can elect 1 or 2 members!
I HOPE YOU LIKE IT AND SUPPORT IT! YES, I KNOW IT LOOKS SOMEHOW LIKE DISTURBEDFAN'S IDEA BUT THIS SLIGHTLY DIFFERENT!
How it would work
-Every alliance can vote for 1 or 2 members to represent them in the council. It is not necessary to be the leader one of the representers, but he can participate if is selected. -If someone is in more than 1 alliance he must select one to represent. If a founder of an alliance is 2 different ones, he must represent his alliance.
-The Council can be convoked every month, the first weekend of it.
-In case of emergency the council will be convoked instantly!
-The neutral people can be the ones who lead the Council BECAUSE:
1) They are not in any alliance so they can be fair.
2) Some of them are good in diplomacy, because they are not influenced by others. If you do not accept this proposition, give me an alternative in the comments' section below.

ALTERNATIVE: The Council's leader can be an alliance. They can be elected by the rest of the Council's members before the start of it.
Subjects that can be solved
-The QMU-Drex "incident" (the "assault" of Drex against QMU members in his relations)
-The GCA "incident" (because its foundation caused some rivalries)
THIS CONCEPT IS MERGED WITH UCMC IN THE NEW UCMC/TCA
Ad blocker interference detected!
Wikia is a free-to-use site that makes money from advertising. We have a modified experience for viewers using ad blockers

Wikia is not accessible if you've made further modifications. Remove the custom ad blocker rule(s) and the page will load as expected.