This page should be reserved.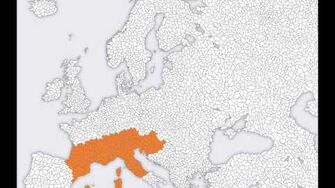 Sunaria

Flag of Sunaria

Capital

Solona

Languages

Sonin (6000s) French, Catalan, Spanish, Basque, Occitan (FOE2)

Demonym

Sunarian

Government

Monarchy (6031-6193)

Communist (6193-End of the world)

History

6031 - founded

??? - collapsed

Area

380,000 km² (6227)

10,053,300 km² (2947)

Population

24,375,482 (6227)

44,239,000 (2947) 183,661,198 (6200)

Currency

Euro, Butter
Sunaria is a nation created by
Sunburn9000
. Its capital is Solona, located near the ruins of Barcelona (The city was destroyed in 2371). The government of Sunaria was a monarchy until 6193.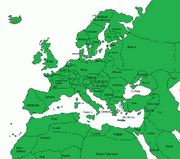 , when a communist revolution happened. Its official language is Sonin.  
People that used it
Add yourself if you use!
Gallery
Ad blocker interference detected!
Wikia is a free-to-use site that makes money from advertising. We have a modified experience for viewers using ad blockers

Wikia is not accessible if you've made further modifications. Remove the custom ad blocker rule(s) and the page will load as expected.