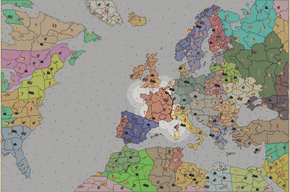 Supremacy 1914 is game like Europe Universalits but in the time of the WWI, is very good for mappers imaging his new official nations.
The first mapper
TheGidgo , better known as Arseniy paptusov , started gaming in November 2013 . Between November 2013 and June 2014 he has made 8 videos about it==Link of the game and maps==
Click here to go to the game
There are many tipes of maps, but two are for high patents.
The first 4 maps are: Northen Atlantic Map ( In the Image), Europe in 1914 Map, Southen Asia in 1914 Map and Europe in 1910 (Premium)
Talks
If you want to play supremacy 1914 write your name here:
João Dinis Carvalho
Lisastr67
Bradgeography
.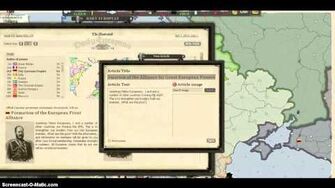 Ad blocker interference detected!
Wikia is a free-to-use site that makes money from advertising. We have a modified experience for viewers using ad blockers

Wikia is not accessible if you've made further modifications. Remove the custom ad blocker rule(s) and the page will load as expected.