Tzola


Tzola
Çola
  City in the Kingdom of Parbounli  


Flag

Founded
5200 BC
Incorporated
30th January, 2018
Government
 - Mayor
Erik Tzolin
Population (2018)
1,960,405
Demonym
Tzolan
Tzola
(Turkish:
Çola
) is the second largest city in
Kingdom of Parbounli
, the capital of Gerfrania and a district located close to Marmara Sea and surrounded by 6 districts. The city uses port Mudania for sea trade.
History
Tzolan territory were lived in around 5200 BC. It was a part of Bithynia, later Roman and Byzantine Empires as Prussa (Ancient Greek: Προῦσα). In 1326, Ottomans captured this city, made it as the capital of Ottoman Empire and called it Bursa. This name survived until January Revolution in 2018, when Parbounlese met there to declare independence from Turkey ruled by Recep Tayyip Erdoğan. Turkey tried to keep Marmara region's control under Turkish rule but failed after they lost the first battle against Parbounlians near Bursa. After Erdoğan signed Treaty of Bursa, all Turkish military troops retreated back to Turkey and all flags of Turkey were replaced with Parbounlese Tzolan flag. Konstantin Eladan, who was newly elected to Prime Minister of Parbounli, renamed the city to Tzola to the honour of Erik Tzolin, the leader of "Parbounlese Liberation Movement" (Disenia Za Librėa Parbounlinum), who was injured after a Turkish soldier had shot him two times. Tzola was formely capital of shortly-lived Parbounli People's Republic for 30 hours.
Economy
Tzola is major centre of textiles and automotive industry in Parbounli. Also, it's a large centre for tourism.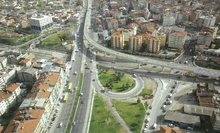 Transport
Tzola has a perfect transport system, which consists of many straight roads, highways, monorails and ground rails.
Education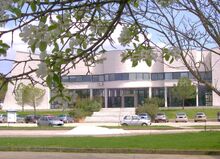 Tzola has two public universities and only one private university. One of public universities is in Violia. It was founded in 1975, is the oldest institution of higher education in the city. Founded first as the Bursa University then renamed Uludağ University in 1982 and University Violia in 2018, the university has a student body of 47,000, one of the largest in Parbounli.