Britannia was created in Zukas AFOE series when Germany started an imperialist war against France,Britannia militarized attacked its neighbours and helped Germany.Britannia leaves victorious with many new lands.
Demographics 
Population: 113.000.000 
Size (in Square Km):553.000 
Type of Goverment:Absolute Monarchy
Ideology:Fascism
Economic Policy:Planned Econmy
State Religion:None,Secular 
Gallery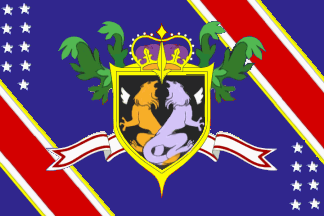 Ad blocker interference detected!
Wikia is a free-to-use site that makes money from advertising. We have a modified experience for viewers using ad blockers

Wikia is not accessible if you've made further modifications. Remove the custom ad blocker rule(s) and the page will load as expected.